Saudi Arabia has accessed the phone of Amazon boss Jeff Bezos and obtained private data from it, his security officer has said.
Gavin De Becker launched an investigation after the National Enquirer published intimate texts that Mr Bezos had sent to his mistress, television anchor Lauren Sanchez.
Shortly before their publication, Mr Bezos had become the subject of tabloid stories after the announcement of his divorce to wife MacKenzie on Twitter.
Last month, Mr Bezos accused the newspaper's owner of trying to blackmail him with the threat of publishing "intimate photos" he allegedly sent to Ms Sanchez unless he did not publicly state that the tabloid's coverage of him was not politically motivated.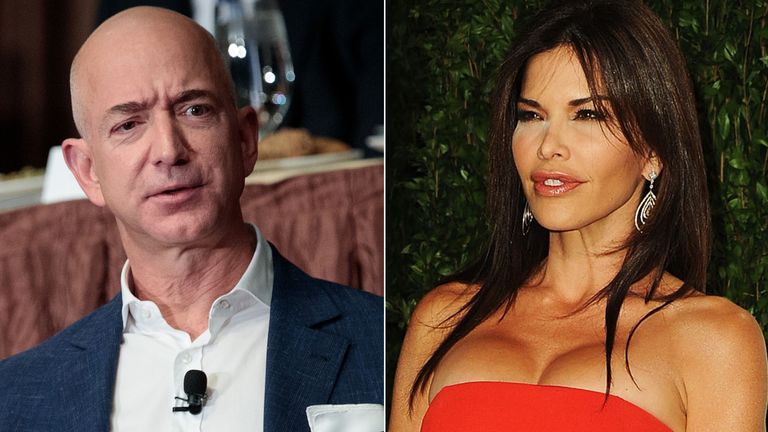 After the investigation, Mr De Becker concluded "with high confidence that the Saudis had access to Bezos' phone and gained private information."
In an article for The Daily Beast website, Mr De Becker said the parent company of the National Enquirer, American Media Inc, had privately demanded that he deny finding any evidence of "electronic eavesdropping or hacking in their newsgathering process."
He added: "As of today, it is unclear to what degree, if any, AMI was aware of the details."
---
---
---
Related Articles
The editorial staff of
Saudi Arabia Today
would like to give all of its readers from Gulf and Saudi Arabia and the whole world the opportunity to participate actively in the development of the website! If you have something interesting, fun, scandalous - just something worth to be seen from more people. Capture it and
share it in the Saudi Arabia Today
with a short text.
---
Do you have information you want to reach our readers?
---
You can subscribe to our Facebook, Twitter and Google pages or use our RSS feed channel to always read the most important news about Saudi Arabia, the Gulf and the world.
---
Sponsored Publications
---